Flexible data acquisition

A flexible approach to data acquisition enables users to input a broad range of data types, such as call records, financial transactions, IP logs, and mobile forensics data.

Model data to support the investigation

Users have the freedom to utilize complex relational data and to model and visualize it in a way that best suits their analysis.

Powerful analysis that reveals insights

An extensive analysis environment enables users to quickly gain an understanding of the data and pinpoint key intelligence. Analysis tools include the ability to create multiple views on data of interest using association, temporal, spatial, statistical, and spreadsheet views.

Communicate complex data

Communicate complex data with intuitive and easy-to-follow visual briefing charts.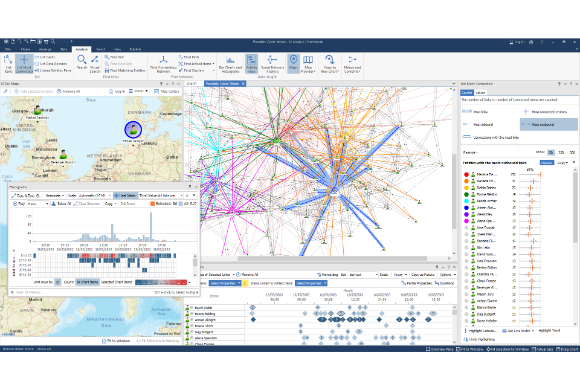 Flexible data acquisition

Flexible tools to map and transform information imported from structured and unstructured data sources into a centralised repository.

Automated and Task-driven Analysis

A wide range of analytical tools designed to uncover hidden connections faster, helping analysts to deliver timely and actionable results.

Collaboration and Workflow Support

Securely share information and knowledge across workgroups or throughout the intelligence staff community.

Integration with i2 Analyst's Notebook

i2 iBase can be tightly integrated with i2 Analyst's Notebook for data entry, interactive information exploitation, searching and browsing, and results dissemination in the form of visual charts.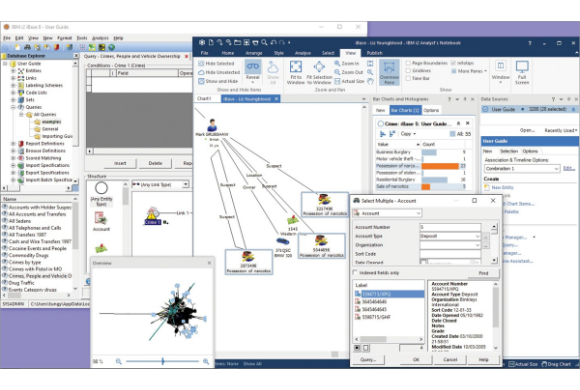 Analysis-ready data

Identifies the who, what, when, where and sentiment in unstructured content in almost any language, and quickly transforms it into structured analysis-ready data.

Use any document

Easily exploit large volumes of unstructured data from a variety of documents such as reports, emails, and web pages.

Automatic extraction

More than 30 key entities are automatically exacted, including people, identification numbers, dates, organisations, crimes, and locations.

Multiple language support

i2 TextChart can process these documents in over 200 different languages without the need to know the language in advance. It's all done automatically.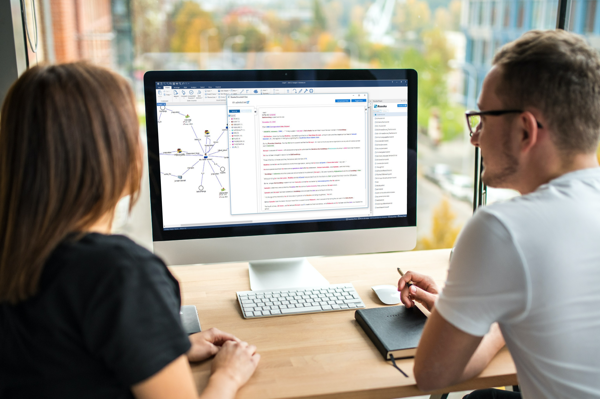 Analysis Studio and Analysis Hub
Analysis Studio and Analysis Hub are software packages designed to make it easy for you to select i2 products to meet your investigation needs.
Analysis Studio

Analysis Studio extends i2® Analyst's Notebook® with features that enable analysts to connect and search data sources on demand and improve collaboration by securely sharing intelligence. It also includes a web client to make it simpler and more convenient for a broader set
of users to work with charts.

Analysis Hub

Analysis Hub is for multidisciplinary teams that need all the benefits of Analysis Studio but at an enterprise level, to enable investigations to take advantage of centralized data. It makes the analysts' task of managing and exploiting multiple data sources much easier by making available analysis-ready data in a common location. The centralized data store also allows other users to exploit and view the same data in different ways to suit their role
or use case.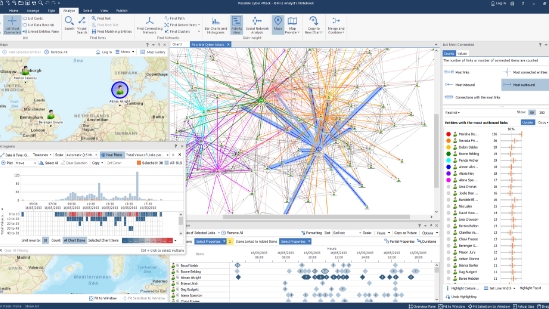 i2 Chart Reader Request

i2 Chart Reader is a free application that allows you to show, search, and print your i2 Analyst's Notebook charts.