i2® Analyst's Notebook® is an advanced visual analysis software tool designed to support analysts in their investigations to combat criminal activities.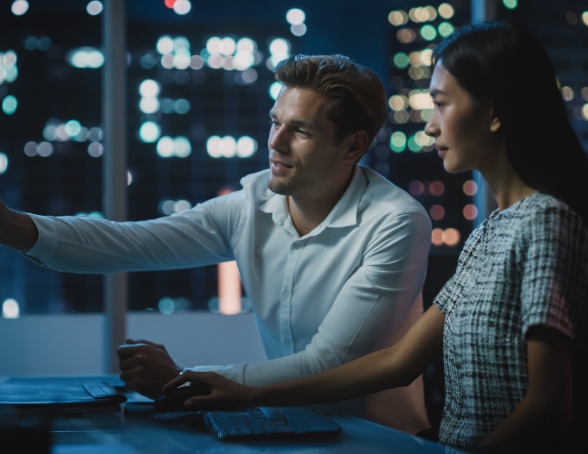 i2® Analyst's Notebook® provides a single environment for users to collate, analyse and share data and intelligence outcomes.
Designed to help government agencies and private sector businesses in their fight against increasingly sophisticated criminal and terrorist organizations, i2® Analyst's Notebook® has been relied upon for more than 30 years by over 2,000 organizations worldwide.
With i2® Analyst's Notebook®, users gain rich visual analysis capabilities that quickly turn complex sets of disparate information into high-quality, actionable intelligence to help them and those involved in intelligence analysis identify, predict, and counter criminal, terrorist and fraudulent activities.
Flexible data acquisition
Flexible approach to data acquisition

enables users to input a broad range of data types, such as call records, financial transactions, IP logs, and mobile forensics data.

Rapidly import structured data

in an analysis-ready form with a wizard-style visual importer.

Simplify manual data entry

with an intuitive drag-and-drop data input mode.

Connect and query

available data sources via numerous data acquisition extensibility options.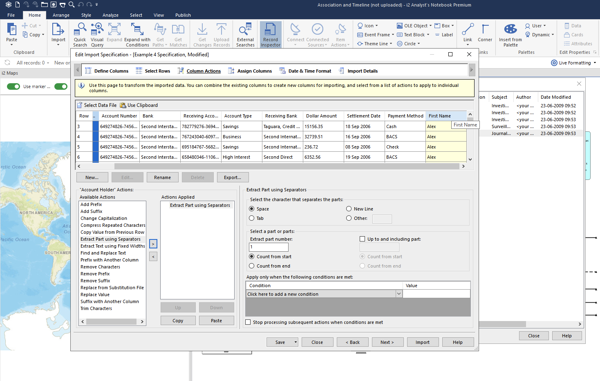 Model data to support the investigation
Model and visualize

your data as entities, links, events, timelines or attributes to best suit your analysis.

Quickly turn data

into easily understandable visualizations to aid the analysis of complex scenarios.

Represent information

to best suit the data to be analyzed with extensive network and temporal options.

A single environment

to conduct both analysis and intelligence production tasks.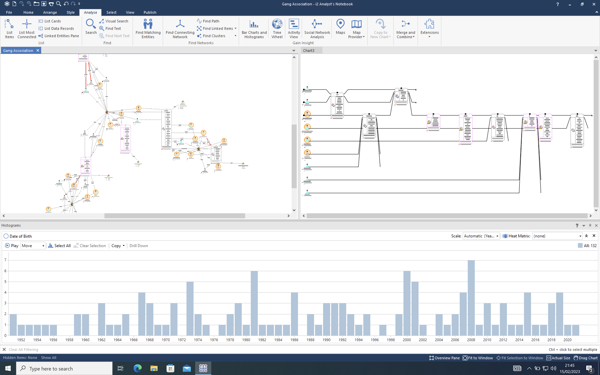 Powerful analysis that reveals insights
Multi-dimensional analysis

enables users to quickly gain an understanding of the data and pinpoint key intelligence.

Quickly identify

key individuals and relationships and their connections to key events with core link analysis capabilities.

Understand the critical timeline

of events or patterns within criminal activities with powerful temporal analysis tools.

Gain better understanding

of the structure, hierarchy and operations of complex networks with integrated Social Network Analysis tools.

Identify important intermediaries

between seemingly unconnected entities in a network.

Instantly highlight

potentially key information in communications and transactional data.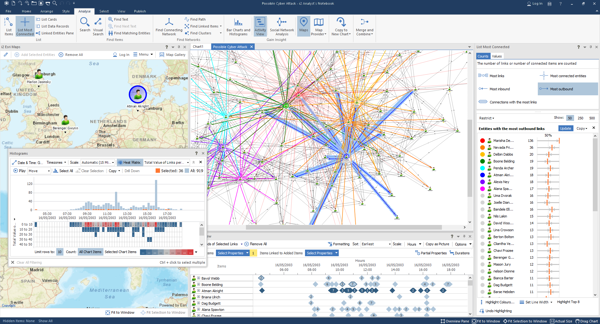 Communicate complex data

to aid operational decision makers to make rapid, accurate, and informed decisions.

Create easy-to-follow visual briefing charts

to share critical findings in a clear, concise and effective manner.

Create detailed charts

and visualizations to enhance other intelligence products.

Produce redacted versions

of charts to easily share the right level of information with others with differing security clearances.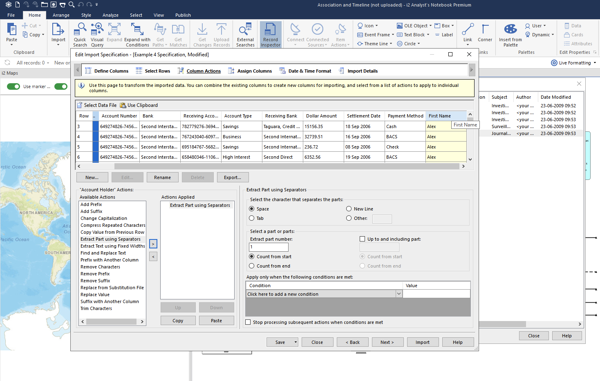 Extended capabilities
i2® Analyst's Notebook® is a powerful stand-alone visual analysis environment that can be extended with a range of options to enhance its capabilities. For example:
Geospatial Analysis — with i2® Analyst's Notebook® Connector for Esri and i2® Esri Maps
Unstructured Data Analysis — with i2® TextChart
Collaboration and Data Acquisition — with i2® Analyze (with Analysis Studio or Analysis Hub) and i2® iBase
Customization — with i2® Analyst's Notebook® SDK
i2 Analyst's Notebook

Product brochure with more information.

i2 Analyst's Notebook Training

A range of courses to accelerate your analytical capabilities.

FREE i2 Analyst's Notebook Tips & Tricks

Join a monthly webinar to brush up on your skills.
For further information about how i2® Analyst's Notebook® can meet your investigation goals, please contact us or complete the form below.